Workshop on Advanced Inorganic Materials (WAIM 2018)
Updated on September 21, 2018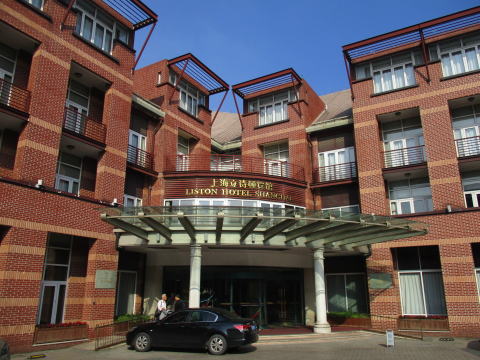 September 26-28, 2018, China


Liston Hotel, Shanghai
Sanxin North Road, 900 Lane, No. 610, Songjiang New Town (Thames, town), Shanghai, China
and
Jiangsu University
301 Xuefu Rd, Jingkou Qu, Zhenjiang Shi, Jiangsu Sheng, China
WAIM2018
Advanced inorganic materials are gaining much more attentions due to their unique property combinations of structural behaviors and abundant functionalities for applications in the fields of energy, environment, aerospace, electronics, health, medicine, and many others. Following the successful previous Workshops on Advanced Inorganic Materials (WAIM 2015, WAIM 2016, WAIM 2017, Shanghai), we cordially invite you to attend the WAIM 2018. This workshop promotes the information exchange between the scholars, scientists, engineers and enterprisers from different research backgrounds and companies. Young researchers are especially welcome to participate.

The topics cover all aspects related to advanced inorganic materials including: Innovative processing and synthesis; Microstructure and interface tailoring; New functionalities and performance improvement; Mechanical properties and reliability prediction; Basic science, modeling and simulations; Industrial applications.

Abstract Submission
Please submit a one-page abstract including figures, tables and references until July 31, 2018. The abstract should be e-mailed to gjzhang@dhu.edu.cn in Microsoft Word format.
Download the abstract template
Co-Organized by
Donghua University (State Key Laboratory for Modification of Chemical Fibers and Polymer Materials, Institute of Functional Materials), China
Jiangsu University, China
Organizers
Zhang, Guo-Jun (gjzhang@dhu.edu.cn, Donghua University, China)
Qiao, Guanjun (gjqiao@ujs.edu.cn, Jiangsu University, China)
Sakka, Yoshio (sakka.yoshio@nims.go.jp, NIMS, Japan)
Suzuki, Yoshikazu (suzuki@ims.tsukuba.ac.jp, University of Tsukuba, Japan)
Wang, Wenzhong (wzwang@mail.sic.ac.cn, SICCAS, China)
Lin, Hua-Tay (huataylin@comcast.net, Guangdong Univ. of Tech., China)
Abe, Hiroya (h-abe@jwri.osaka-u.ac.jp, Osaka University, Japan)
Jiang, Wan (wanjiang@dhu.edu.cn, Donghua University, China)
Gu, Hui (gujiaoshou@shu.edu.cn, Shanghai University, China)
Xu, Fangfang (ffxu@mail.sic.ac.cn, SICCAS, China)
Zhu, Meifang (zmf@dhu.edu.cn, Donghua University, China)

Point of Contact
Zhang, Guo-Jun (gjzhang@dhu.edu.cn, Donghua University, China)
Registration (tentative)
| | | |
| --- | --- | --- |
| Registration fee: | | Free for the workshop (*) |
| | | (*) Food and hotel expenses should be paid by the participants. |
---
Program (Final)
Wednesday afternoon, September 26 (Liston)
| | | |
| --- | --- | --- |
| 13:00-23:00 | Registration | Liston Hotel, Songjiang, Shanghai |
---
Thursday morning, September 27 (Liston)
9:00-9:10 Opening Remarks Chair: Guo-Jun Zhang

Session 1 Chair: Guo-Jun Zhang

I-1

(9:10-9:50)

SAKKA, Yoshio

National Institute for Materials Science, Japan

High Performance of Ceramics and Manufacturing Process Innovation (Invited)

I-2

(9:50-10:30)

GU, Hui

Shanghai Uviversity, China

Core-rim structure and solution-reprecipitation process in non-oxide ceramics: LPS-SiC and ZrB2-based UHTC(Invited)

I-3

(10:30-11:10)

ABE, Hiroya

Joining and Welding Research Institute, Osaka University, Japan

Spherical Magnetite Mesocrystallization under

Reductive Solvothermal Condition (Invited)

I-4

(11:10-11:40)

NI, Dewei

Shanghai Institute of Ceramics, China

Improved Reactive Melt Infiltration for Cf/(ZrB2)-ZrC-SiC Composites and its properties (Invited)

O-1

(11:40-12:00)

YAMAZOE, Atsushi

Hosei University, Japan

Fabrication of lanthanum silicate oxyapatite ceramics with crystal orientation by slip casting in a strong magnetic field

O-2 (12:00-12:20)

WEI, Yu-Feng

University of Tsukuba, Japan

Preparation and evaluation of perovskite solar cells with CuI inorganic hole-conductor

12:20-14:00 Group photo and Lunch
---
Thursday afternoon, September 27 (Liston)
Session 2 Chair: Hua-Tay Lin

I-5

(14:00-14:40)

SUZUKI, Yoshikazu

University of Tsukuba, Japan

Environmental friendly and low-cost syntheses of difficult-to-synthesize, multicomponent and metastable functional oxides (Invited)

I-6

(14:40-15:10)

HU, Jianfeng

Shanghai University, China

A unified theory of Grain growth in polycrystalline materials

(Invited)

I-7

(15:10-15:40)

KOBAYASHI, Kiyoshi

National Institute for Materials Science, Japan

Development of New and High-Functional Software for Electrochemical Impedance Analysis (Invited)

15:40-16:30 Tea break

Session 3 Chair: Yoshikazu Suzuki

I-8

(16:30-17:00)

LI, Fei

Donghua University, China

Sol-Gel Processing of Porous Ultra-High Temperature Ceramics (Invited)

I-9

(17:00-17:30)

BAO, Weichao

Shanghai Institute of Ceramics

, China

Irradiation Effect of Zirconium Compounds with 4 MeV Au Ions (Invited)

O-3

(17:30-17:50)

WEI, Xiao-Feng

Donghua University

Orientation of graphene nanoplatelets (GNP) in ZrC-GNP composites prepared by spark plasma sintering

I-10

(17:50-18:20)

YU, Min

Queen Mary University of London, UK

Graphene-reinforced silicon oxycarbide composite prepared by phase transfer of graphene oxide into a polymer derived ceramic(Invited)
---
Friday afternoon, September 28 (Jiangsu University)
Special Session Chair: Guanjun Qiao

S-1

(14:00-14:45)

SAKKA, Yoshio

National Institute for Materials Science, Japan

High Performance of Ceramics and Manufacturing Process Innovation (Invited)

S-2

(14:45-15:30)

SUZUKI, Yoshikazu

University of Tsukuba, Japan

Environmental friendly and low-cost syntheses of difficult-to-synthesize, multicomponent and metastable functional oxides (Invited)

S-3

(15:30-16:15)

Zhang, Guo-Jun

Donghua University, China

Ultra High Temperature Ceramics for Extreme Environments (Invited)

16:15-17:00 Discussion and laboratory tour at Jiangsu University
---
Brief schedule for Japanese-side participants (tentative)
September 26
12:15 Arrival at Shanghai (Hongqiao) by NH969 (Haneda), NIMS group (Sakka, Kobayashi, Yamazoe)
16:05 Arrival at Shanghai (Hongqiao) by FM816 (Haneda), Univ. Tsukuba group (Suzuki, Wei)
Being adjusted due to KIX maintenance: Arrival at Shanghai, Osaka Univ. group (Abe)
September 27
Workshop (full-day) at Liston Hotel, Shanghai
September 28
Morning: Move to Jiangsu from Shanghai
Workshop (p.m.) at Jiangsu University, Jiangsu
September 29
Morning: Move to Shanghai from Jiangsu
13:35 Depature from Shanghai (Hongqiao) by NH970 (Haneda), NIMS group
16:55 Depature from Shanghai (Pudong) by MU271 (Narita), Univ. Tsukuba group
Being adjusted due to KIX maintenance: Depature from Shanghai, Osaka Univ. group (Abe)
Venue on September 26-27
Liston Hotel, Shanghai
Sanxin North Road, 900 Lane, No. 610, Songjiang New Town (Thames, town), Shanghai, China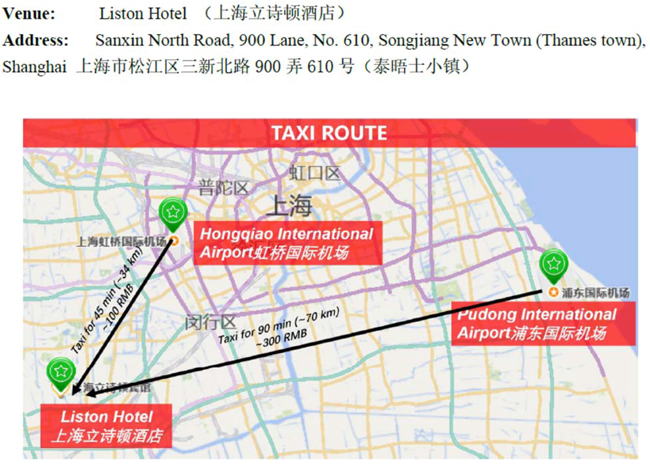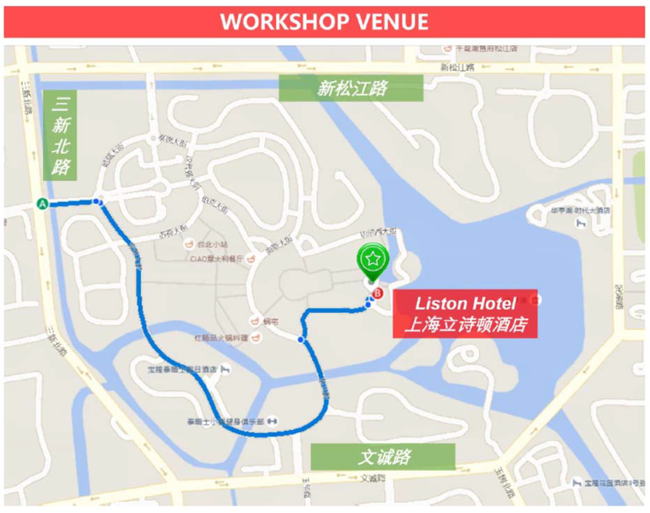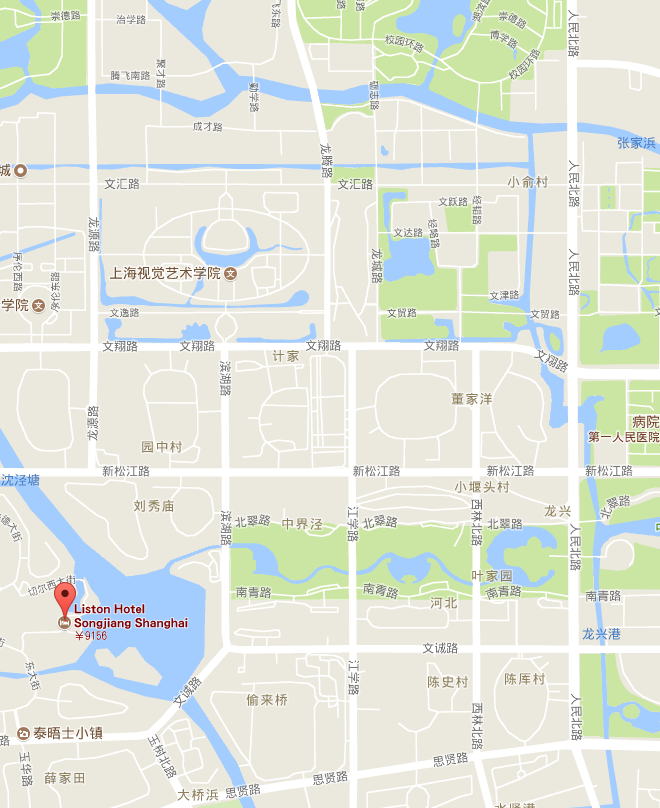 ---
Venue on September 28 (afternoon)
Jiangsu University
301 Xuefu Rd, Jingkou Qu, Zhenjiang Shi, Jiangsu Sheng, China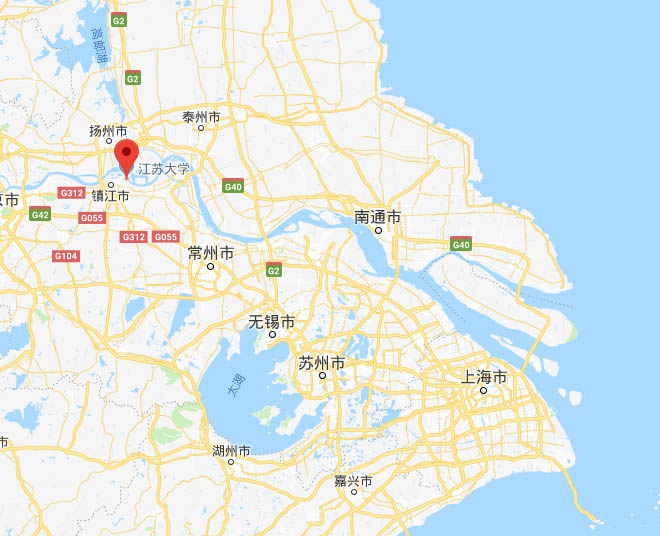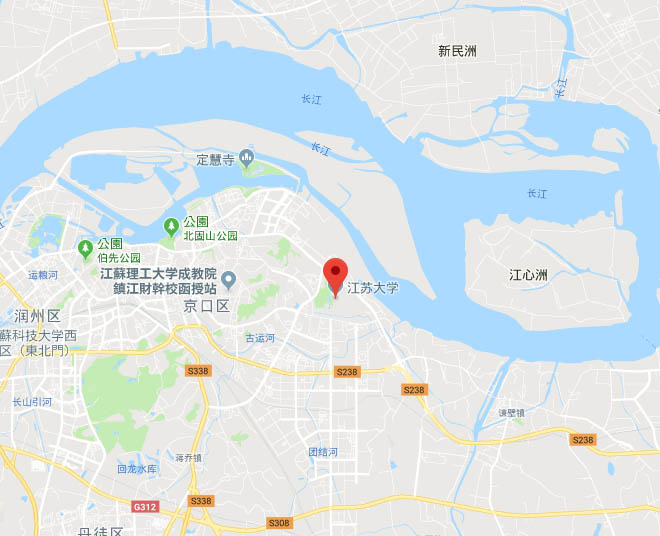 ---
Photos of WAIM2017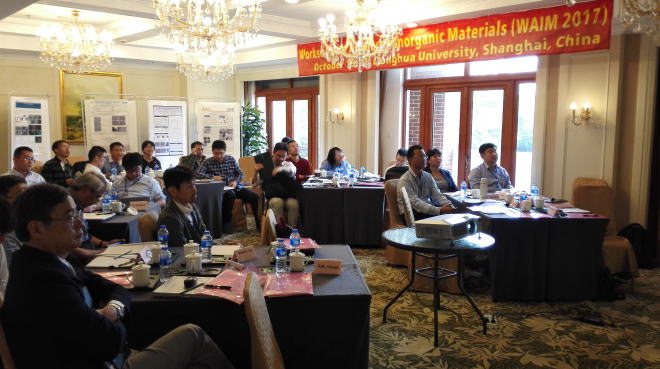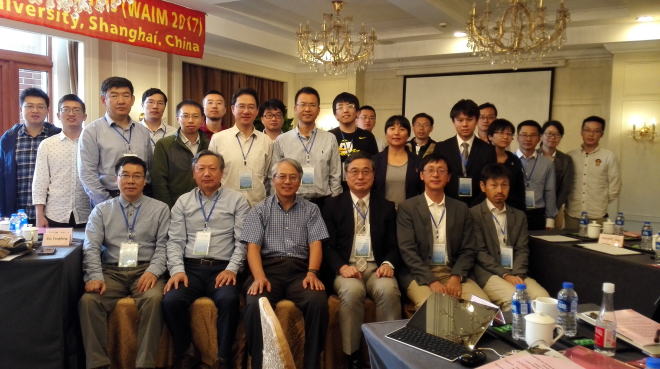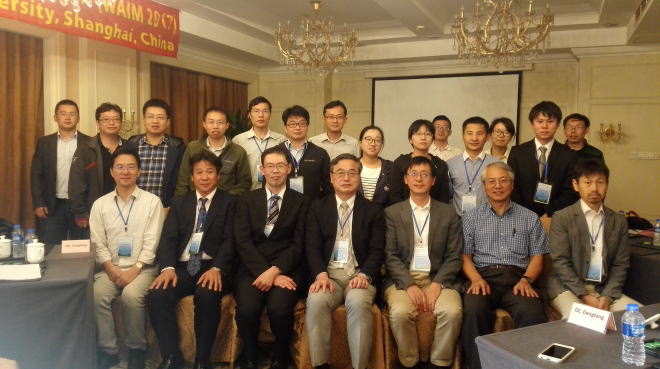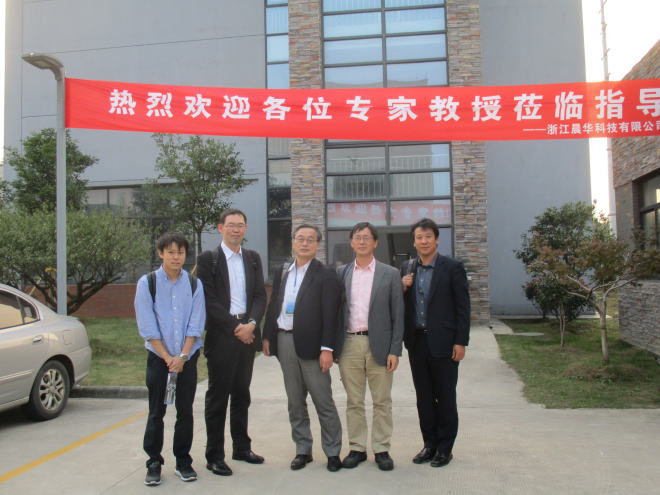 ---
Photos of WAIM2016
Workshop on Oct. 17-18, 2016 (Donghua University)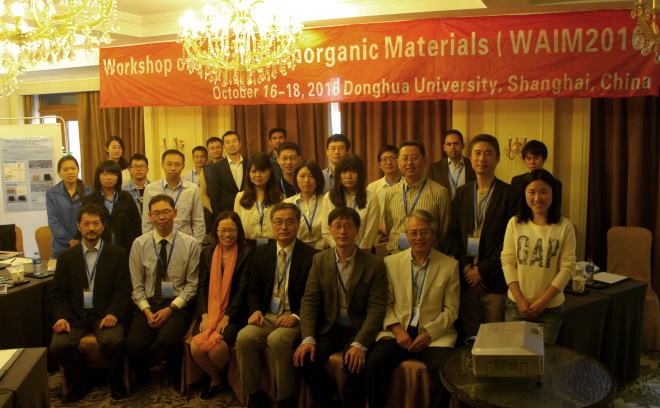 Scientific visit in Donghua University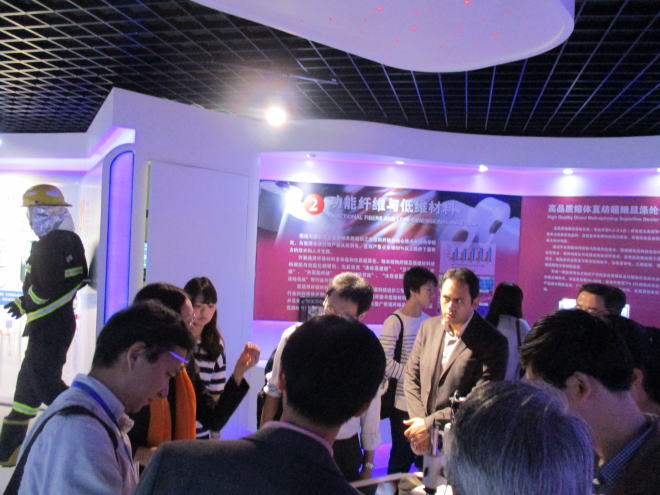 ---
Photos of WAIM2015
Workshop on June. 2, 2015 (Shanghai Institute of Ceramics)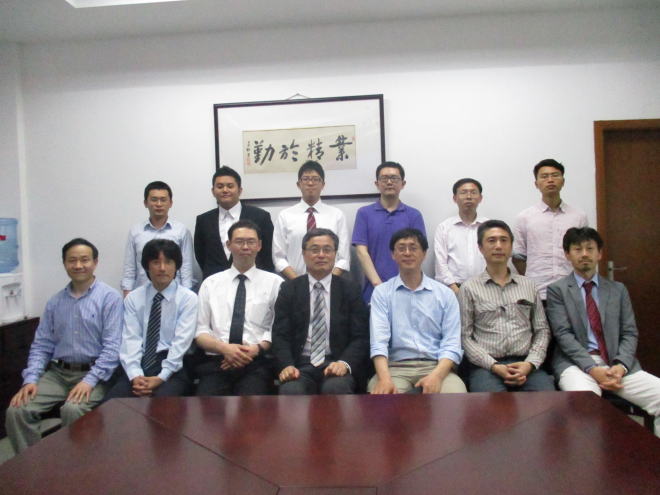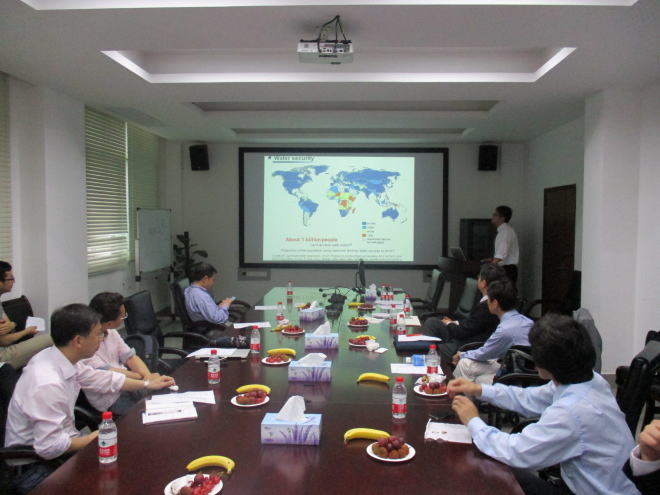 ---
Copyright (c) 2018, WAIM2018